Why Joining Our E-List is Cool
There are several advantages of subscribing. Be the first to read new articles, enter exclusive surveys and contests, and win cool stuff. It doesn't cost anything, and since it is an announcement-only list, your e-mail box doesn't get filled with a lot of chatter!
« MO »
About the Editorial
Important
All of the stories contained within may not be printed in an other publication without the full written permission of Morbid Outlook.

However, we will always try our best to accomodate any request.
« MO »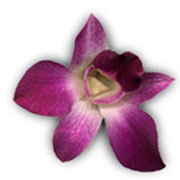 Stay Informed
You the Reader
Our e-mail list is an update and announcement list for Morbid Outlook.
Join our list and stay posted with all the latest happenings with our zine — from new articles being posted to contests and surveys. We promise it is a low-volume list, with only a few e-mails a month, so there's no need to worry about having your in-box getting clogged with messages! And it's free.
Subscribe by sending a blank e-mail to:
morbidoutlook-subscribe@yahoogroups.com
To unsubscribe (why would you think of doing that?) send a blank e-mail to:
morbidoutlook-unsubscribe@yahoogroups.com
Problems or questions? E-mail the Mistress:
mistress@morbidoutlook.com
You can also become our friend on
Myspace
.