Related Articles
« MO »
About the Author
The silly and sleepless Mistress McCutchan, otherwise known in the real world simply as Laura, created Morbid Outlook in August of 1992, while still a gothling in high school.

She is a full-time, senior web designer, DJ, and director of The Serpentina North Ensemble. She is vegan, but not one of the pushy ones. When not on the road or working like a maniac, she can be found becoming one with the couch, especially if Three's Company is on.
« MO »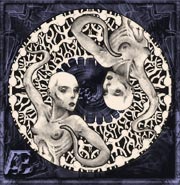 Find Your Morbid Name
Mistress McCutchan
Find your morbid,
uber-gothic name with our generator, inspired by vampires, angels, heathens, gothic idols, medieval German names and other darkly creative sources. Type in your real name, choose your gender and have fun!